Kejriwal Honey is the pioneer of honey exports from the country of India, offering top notch honey to the quality conscious consumers across the world. The group started exporting honey in the year 1996 and within a short span of time it has established itself as a premier Honey exporter to many countries of Europe, USA and the Middle East.
Equipped with ultra modern facilities, with a capacity to handle about 100 MT daily, the company also maintains complete traceability for all honey from the farm level to match its quality with the trust of the customers. The packaging is done under the most stringent hygienic conditions, thus, retaining the natural flavours and vital enzymes of the product. All operations are fully automated, housing a well designed closed circuit honey processing line with no manual interface, ensuring quality and hygiene of the international standards.
We are the first honey exporters from India who are certified for ISO 22000-2005 for Food Safety Management System. In short, if you are looking for quality honey from India, Kejriwal is your answer.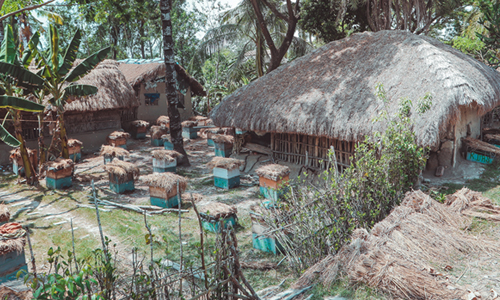 Sourcing of Honey
Honey is collected directly from the beekeepers and farmers spread throughout the length and breadth of India. For this purpose we have an extensive network of our representatives located in every major district and State of the country.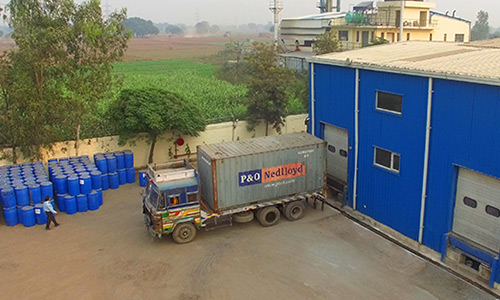 Honey Handling and Storage
Once honey is collected from the farmers, it is brought to the central warehouse of the company. Our unit has a state of the art facility with insulated puff panels to store honey at an ambient temperature.
Kejriwal's Knowledge Base
We have our own beehives for Research & Development purposes to upgrade techniques and improve quality regularly. These hives maintained with the prime focus for R&D and to understand and share the problems faced by our farmers.
Kejriwal Group works closely with reputed international organizations for the better and new techniques to improve bee-keeping practices. We regularly hold and conduct seminars at Village, District and State levels to interact with the farmers and share with them our accumulated knowledge of International Practices and Requirements. We also provide free training for existing as well as new farmers.
Strenghts Of Kejriwal
We truly believe that the strength of any organization is customer satisfaction. This is proven by Kejriwal's track record of retaining customers year after year. This is achieved through an honest, trust – based relationship, built on a strong platform of High Quality Products.